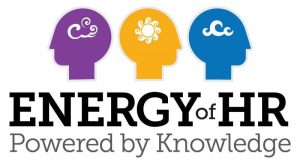 We recently had the privilege of having an exhibit at the Mile High SHRM 2017 HR Conference – Energy of HR presented by Ogletree Deakins. The inspiring day was filled with local and national speakers aimed at re-energizing guests as well as offering a space to reflect and network. The general session consisted of six Spark Talk speakers discussing a range of topics.
Spark Talks
Jamie Shapiro – Burning Bright Without Burn Out
Richard J. Bryan – My 3 Most Memorable Failures and What I learned from Them
Jill Christensen – The Millenial Mess: Fable Fiction, Fantasy
Colin Walker – Pregnancy Accommodation in Colorado
Rachel Lucas – Removing Workplace Closet Doors
Shari Harley – How to Say Anything to Anyone: Setting Expectations for Powerful Working Relationships.
The exhibit hall was full of amazing companies geared to support businesses as the face of the workplace evolves. While companies seek to remain on the cutting edge of their field, new sources of energy and inspiration are needed. Fresh perspective often brings insight and action steps that can change their working environment for the better.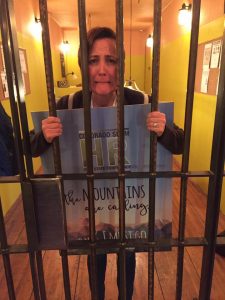 Bustout Colorado had the opportunity to engage with so many leaders who got to take a bit of a break in their day to see what we're all about. Our doors were open, the police officer was snapping headshots, and those who were game got to see what it was like to stand behind 1960's jail bars. There was no shortage of laughs and intrigue!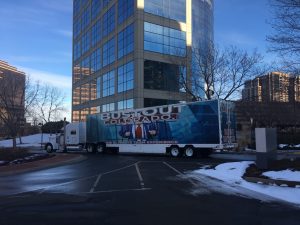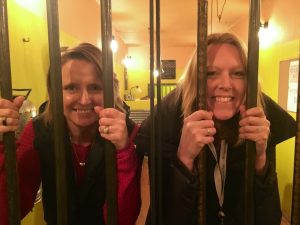 As attendees made their way through the exhibits, our inmate in his unmistakable jumpsuit was easy to spot! When companies hit a wall within their group, the feeling of being trapped in a jail cell is sometimes not far behind. By utilizing Bustout Colorado's premier training mobile escape room experience, organizations are inspired and energized with insight and inspiration to best work with their teams.
SHRM did an amazing job of providing resources to equip attendees to make 2017 one of their best! The three tracts for the afternoon session covered the top issues that need to be addressed for success.
Wind: Leadership
Sally McGhee & Jendayl Harris – Creating Leadership Alignment for Productivity and Accountability
Kevin Strong – You, Others, and the Next Level
Michael Butler – Don't Steal the Dreams of Your Oversees Employees
Solar: Innovation
Scott Pechaitis – Big Data's Huge Impact On Employment Law: How to Mitigate Data-Based Risks
Patrick Kelly – If You Think You Have a Millenial Problem, You're Missing the Bigger Picture
Susan Hanold – HR's Changing Role and Labor Market Trends
Water: Organization
Raymond Deeny – Transgender: It isn't Just About Bathrooms
Maureen Berkner Boyt – Bias Busting Blueprint: How to Drive Unconscious Bias Out of Your Talent Management Practices
Andrew Hudson – Job Boards and Talent Acquisition
The advances and changes facing businesses as they begin 2017 can be daunting and SHRM's conference tackled the key ones! They inspired and energized many with their thoughtful lineup of speakers and topics, hosting in the beautiful Hyatt at DTC in Greenwood Village, and catering to its guests as only they can. Thank you, Mile High SHRM!
Photo Credit: Mile High SHRM and Bustout Colorado