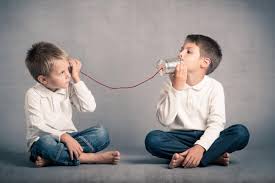 Being owners of BustoutColorado, Colorado's only mobile escape room, we've seen a large rise in their popularity. We've also seen an increase in business teams using these facilities for their team building events and training. Team building and the fun fast pace of an escape room is a great match. We personally monitor each team in the escape room and we've noticed clear patterns for success. Specifically, these highly collaborative teams have several common team skills which contribute to their success both in the escape room and, as we find when talking with them after the event, also back in the office.
These patterns are so prevalent for the successful teams that we will be sharing these "escape room cheat" in the hopes they will improve your chances in an escape room, but more importantly in the office context as well.
So, let's start with a simple explanation of an escape room for those that are not familiar. If you already know the context for an escape room then you can skip this section. Most escape rooms are a large area where a team can work together to solve puzzles with the goal of exiting the escape room before time runs out. Typically, each escape room has a theme, for example our mobile escape room is a 1960's themed prison including a warden's area, real jail cell, and stainless steel toilet. Teams work together to find clues, piece together information, solve puzzles, and ultimately deduce the sequence that allows them to unlock the door and exit the room.
One of the most prevalent skills we see from the high performing teams is their ability for everyone to communicate effectively. We've coined the phrase "it's one thing to speak but it's another thing to be heard". Even within the chaos of the escape room (and the office context) each member is able to fully listen and communicate information about the clues their seeing and the ideas they have for solving puzzles, in other words getting stuff done! The best practices we see fall into these areas:
In the escape room, as within a team meeting, there's an ebb and flow of communication as different people find clues and advocate for ideas. Regardless of title each person is given a space to be fully heard. What one person sees as a clue may trigger an idea with another person. Without this communication skill the clue connection is missed.
An escape room is designed to provide a blizzard of information, some useful and some not. Like the pile of email people get each work day. Team members able to successfully discard the useless clues and focus communication around the interesting clues are much more successful due to higher quality information.
Each team member is fully present and listening to the conversations from the other members. There are no exceptions and no one is left out.
At critical junctures in the event when the team is off track someone will clearly summarize the state of the clues and re-focus the team.
We see teams that recognize their communications diversity and each member plays to their strengths. For example, some members are very detailed while others are more of the cheerleader. All types are needed and appreciated. Any team with all cheerleaders will have a hard time succeeding.
We hope this escape room cheat was useful but more importantly we hope you'll apply it to your work context as well.